Our work has a very important element of bringing proactive animal welfare awareness in Cambodia. It is important to change the way people see and treat animals to be more inclusive, kind and benevolent. To that end, our mission is to also extend our work to the rest of the country and if possible, to the rest of the world.
Yulia Khouri, the founder of Animal Mama, writes a weekly column in the national newspaper, Khmer Times ​ https://www.khmertimeskh.com/category/good-times2/​ about animal welfare, care and respect for any animal – domesticated or wildlife – that is harmed and endangered in Cambodia and globally.
Yulia Khouri also talks at local radio stations once a month, to continue our raise awareness about animals – both locals and expatriates – how they perceive, treat and care for animals.
We undertake school visits, where we aim to share the message of animal-human welfare with the youngest population, these children will certainly become the future and the most powerful force of change in the world and specifically Cambodia. The message to care for, value and respect animals as what they are – our inseparable friends and the part of our lives.
Therefore, we believe it is necessary that veterinary students, veterinarians or anyone who is a lover of animals from all over the world, come to Cambodia to take part in the important work carried out by Animal Mama. Our interns will see first hand the daily struggle, but also victories that we put in each of our projects to be able to solve and help any animal case that comes to our facilities.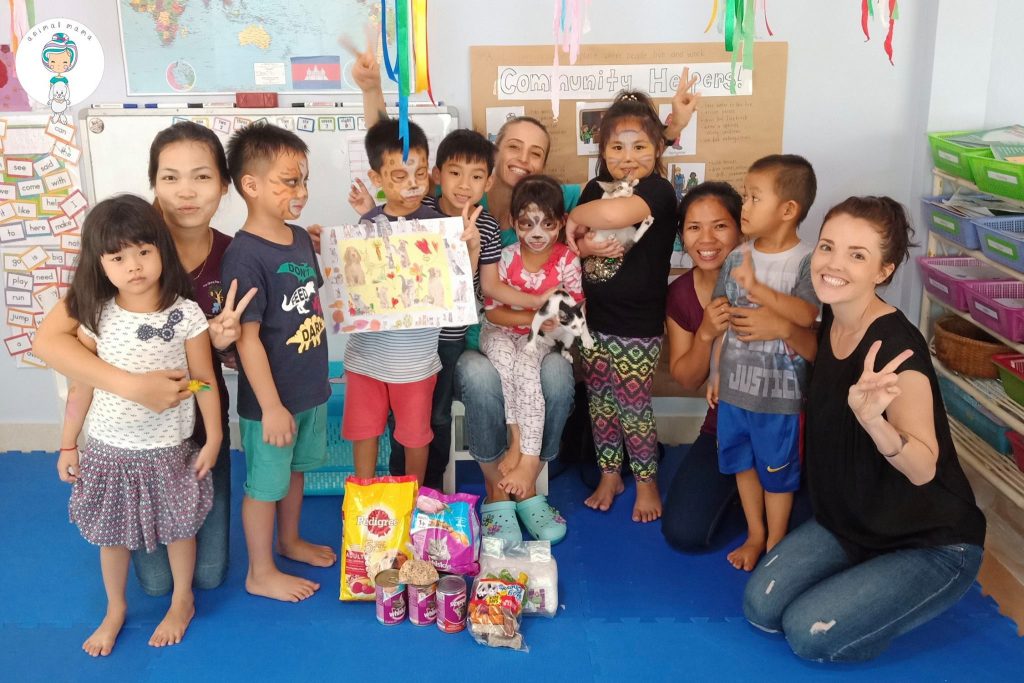 In addition, by working with people from all over the world, we can achieved a larger audience for our message – so that the animals continue to have a safe and respectful place to live along the side with humans.