Our Story

Animal-Mama is a non-profit Veterinary Clinic and Pet Wellness Centre that aims to provide unique, holistic, healthy, affordable, and personalized pet services, products, and healthcare to pet owners in Cambodia.
Our fully equipped & operational Veterinary Clinic offers general surgery, orthopaedic surgery, spay & neuter surgery, vaccinations, microchips; diagnosis & treatment; international pet travel & export permits; pet taxi; grooming; pet hotel; homemade pet food & treats and much more.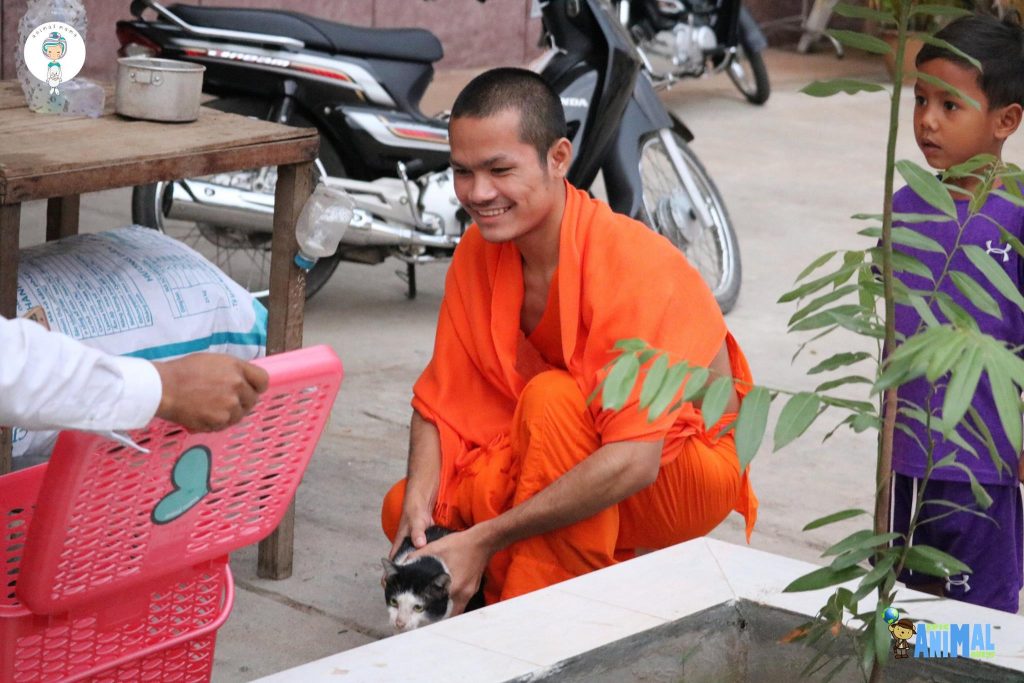 Social Enterprise

As a social enterprise, the profits are used to help street animals who are in dire situations because of sickness and injury; help with free treatment and vaccination of animals for the poor communities; provide highly discounted and/or free services to other animal shelters and animal rescue agencies in Cambodia. We also proactively engaged in a country-wide education about animal welfare to the public and many of our community projects focus on Spay/Neuter Programs, Street Rescues & Adoptions, and Long-Term Special Needs Care.
In addition, since the opening of Animal-Mama, we have made it possible for free anti-rabies vaccinations of street animals and we proactively celebrate World Rabies Day together with Global Alliance for Rabies Control. In Cambodia, approximately 800 people die of rabies every year, and these are the cases are are officially reported. Unreported cases can make this figure much higher.
Almost all cases from a dog infected with the rabies virus are fatal. Rabies has the highest mortality rate of all diseases and more than 40% of those affected are children. Reporting of these cases is extremely poor, as rabies has its greatest impact on the most undeserved populations, in rural areas or the communities that have no access to medical and veterinary services.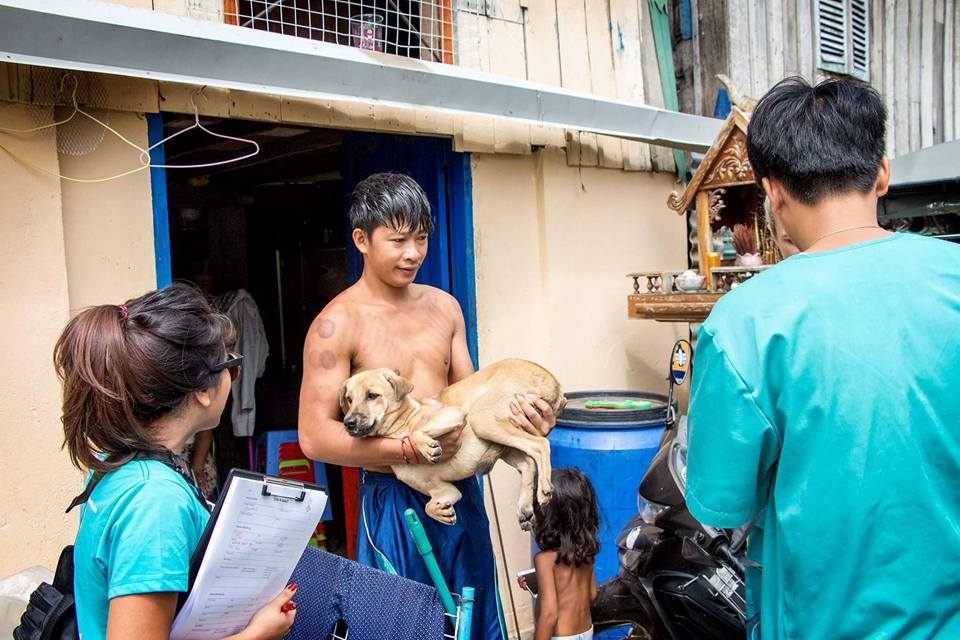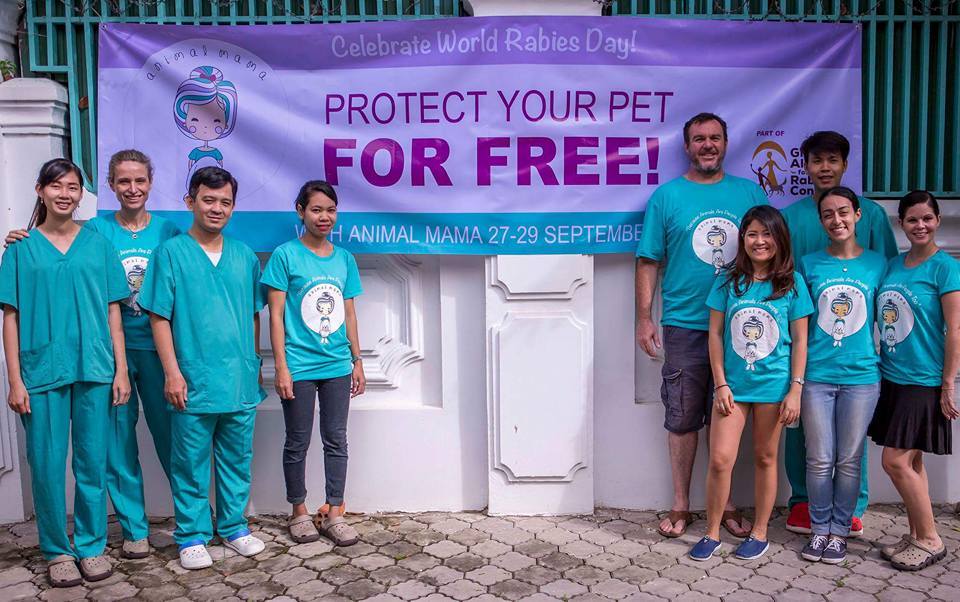 We take part in World Rabies Day and offer FREE Rabies Vaccinations for pet owners. We also go out into the community to administer FREE vaccines to the local residents' pets. We take a science-led approach, focusing on the collaboration between animal and human health organizations which is essential to the success of our actions and activities. Our Rabies Eradication Program is run alongside our Pagoda Spay/Neuter Program where we Desex, Vaccinate, Treat, and Microchip every animal. ​Global Alliance for Rabies Control
Not an NGO

Given that we are NOT a donation based NPO, we do not spend any resources on fundraising and do not actively seek or depend on any regular outside funding. As such we have only our own resources to help all the street and pagoda animals who need it. We are also NOT a publicly funded animal shelter, and with our current space and funds capacity we can only take in a small number of animals at any one time.
Although, we would love to help every animal, we have our limitations and have to focus our resources on the very worst cases who need our help the most.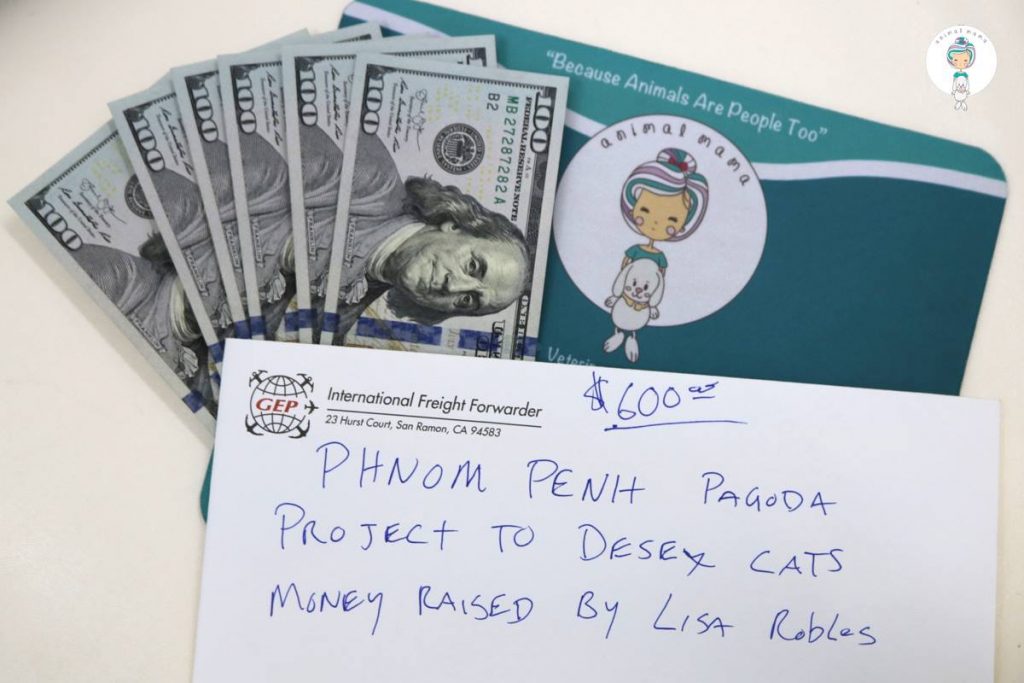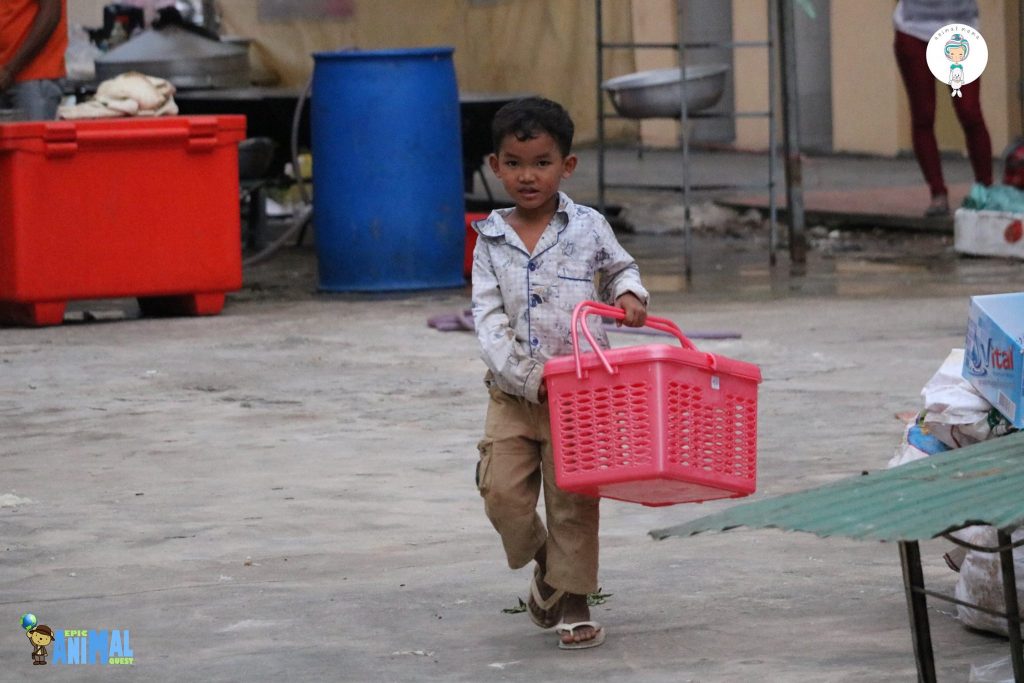 Join the Movement

There is only so much we can do on our own, so we are encouraging participation, donations, and sponsorships from individuals and organizations who want to get involved and help the animals in Cambodia. If you find an animal who needs helps, then as a veterinary clinic we can, of course, provide this help, but we just can't afford to absorb the costs for everything ourselves for every animal. If you find an animal in need and want to help them, we encourage people to take personal responsibility for their rescues and help by paying towards their treatment. We also offer free pet care advice and veterinary advice to help you can foster and care for the animal yourself in your own home, until the animal is healthy, vaccinated and desexed and then release them back where you found them or find them an adoptive family when they can live happy life and back to full health…
We are also proud to have developed our Animal Mama's Foster Family Network, where we get different places for abandoned and rescued animals with short and long term foster homes. Some of these animals stay with their host families in a loving home forever. If you are in Phnom Penh for a while and can offer a temporary place in your home, please contact us at Animal Mama. Foster Animal Network
Public Health

When we discuss public health in regards to animal welfare, we are not only talking about people's daily well-being, but also about how we must act to prevent zoonotic diseases related to and transmitted among animals and by animals to humans; how we educate society to know the diseases and how they are transmitted from animals to people; and finally how to channel the message of public health protection to the entire country.