Veterinary Hematology Analysis Testing

Animal-Mama has recently purchased the latest Veterinary Hematology Analyzer,
For your animals full CBC, we are able to analyze 23 parameters with capacity of 35 samples / hour.
Tests are delivered within 5 minutes from taking the blood sample with a comprehensive blood analysis report available.
Full CBC test for any animal is only $20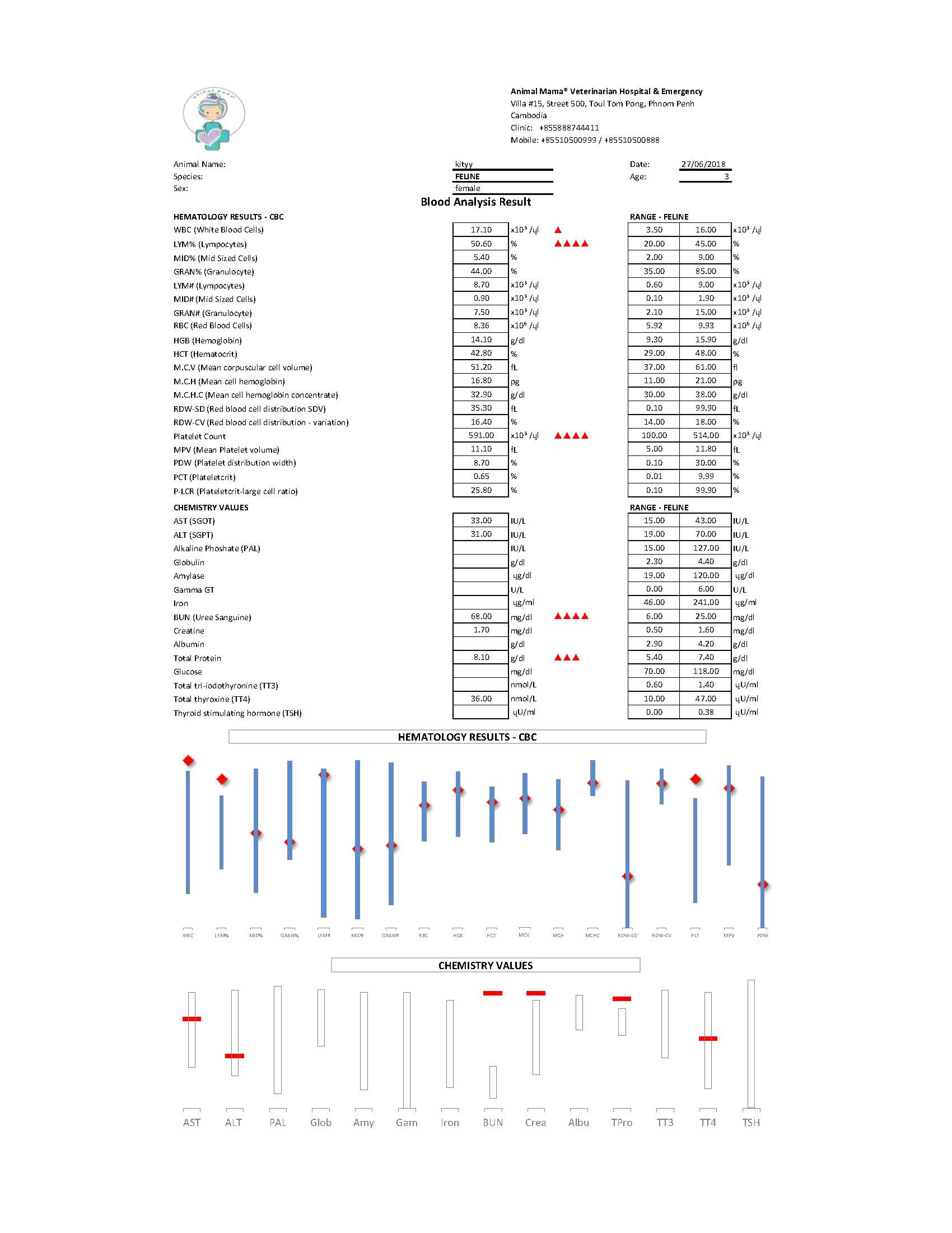 Comprehensive Blood Test Report

Full report on all 23 parameters
Animal-Mama gives a comprehensive report on all 23 parameters, additional Biochemistry report is available if needed.
This report details the parameters and ranges of each animal species with currently over 8 animal species available.